Criminal cases against opposition activist merged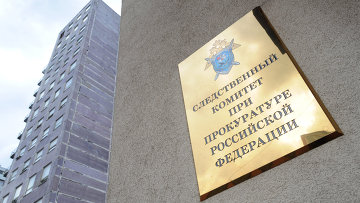 17:21 29/11/2012
MOSCOW, November 29 - RAPSI. The Investigative Committee has united two criminal cases on robbery and organizing mass riots against opposition figure Leonid Razvozzhayev, the committee's official spokesman Vladimir Markin told RIA Novosti on Thursday.
"The decision has been made based on Article 153 of the Criminal Procedural Code, under which criminal cases concerning various crimes committed by one individual can be merged into a single case," he said. "The investigation is under way."
During a merger, the trial term is registered based on the case requiring the most time to hold a preliminary investigation.
An Angarsk resident earlier complained to the law enforcement authorities that the individuals who robbed her husband in 1997 have not yet been brought to criminal liability.
Pursuant to the criminal case materials, Razvozzhayev and his alleged accomplices decided to rob a man who was trading fur products. Investigators said armed individuals broke into his apartment, tied him up with Scotch tape, and demanded his property on December 4, 1997. Razvozzhayev and his accomplices stole a video camera and 500 fur hats, inflicting losses amounting to 95 million pre-evaluation rubles, the Investigative Committee reported.
On October 19, Russia's Investigative Committee placed Razvozzhayev on the federal wanted list. He was charged with organizing public unrest together with Left Front movement coordinator Sergei Udaltsov and his aide Konstantin Lebedev. The case against them was initiated after the broadcast of the "Anatomy of Protest 2" documentary film on the NTV broadcasting network.
The film claimed that the opposition was organizing a coup using funds from abroad and showed Udaltsov and his companions allegedly talking with then-head of Georgia's Parliamentary Defense and Security Committee Givi Targamadze, who is said to have been involved in planning the "color" revolutions in Georgia and Ukraine, as well as mass riots in Belarus.
Initially Razvozzhayev issued a full confession, but later claimed that he had confessed under pressure and had been tortured.