Medvedev considers further imprisonment of Pussy Riot excessive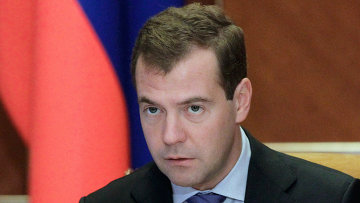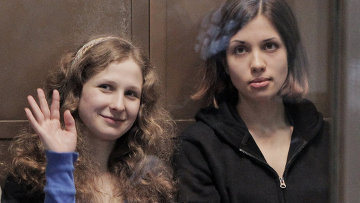 12:25 26/11/2012
MOSCOW, November 26 - RAPSI. Prime Minister Dmitry Medvedev considers Pussy Riot's further imprisonment excessive, however he stresses that it is his personal position and that the further executive power stands from judicial power, the stronger Russian courts will be.
Medvedev previously said that Pussy Riot should be released, but said that the issue was for the court to decide.
"From a moral standpoint, it really was a very bad thing to do. But taking into account the long period they spent in jail during their pretrial imprisonment, I believe that they had time to experience what it means to be in prison," the Russian prime minister said in an interview with L'Agence France-Presse (AFP) and the Figaro newspaper just before his visit to France.
"In this regard, the state has already shown them how it can punish them and has explained that you should adhere both to the law and to principles of morality. And this is why I believe that it is excessive to keep them imprisoned further," he said.
At the same time the prime minister stressed that he never called for the band members to be released.
"I only expressed my position. I am always very careful about my judgments: I am a lawyer both in terms of the education I received and the way of thinking. I said the following: I really dont like what those girls did and I really dont like their public image," he said, again stressing that this was his personal position.