Extension of attempted Putin assassin's detention upheld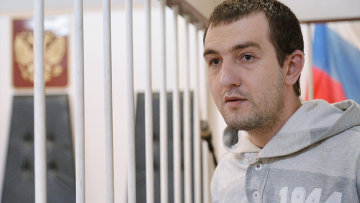 18:01 07/11/2012
MOSCOW, November 7 - RAPSI. The Moscow City Court has upheld the extension of Kazakh resident Ilya Pyanzin's arrest until January 25, the court's press service told the Russian Legal Information Agency (RAPSI/rapsinews.com) on Wednesday. Pyanzin has been accused in attempt to assassinate President Vladimir Putin.
The court has dismissed his defense's appeal that he should be released.
Earlier, the Lefortovsky District Court in Moscow ruled to extend his arrest until January 25.The attorney told RAPSI at the time that he is determined to not only dispute the ruling to extend the arrest, but also to file an application to close the case, claiming that his client was allegedly pressured during the investigation.
In February, the Russian and Ukrainian security services reported that the suspects in the case had been arrested in Odessa. Pyanzin was extradited from Ukraine to Russia on August 27 and placed in the Lefortovsky isolation ward.
Pyanzin and fellow suspect Adam Osmayev allegedly planned to assassinate Putin after the presidential elections in March. They were arrested in Ukraine and charged with several crimes, including plotting to assassinate an official, organizing a terrorist act, storing weapons, and belonging to a terrorist organization. Both of them face up to 20 years in prisons.