Accused Moscow rioter does not need medical treatment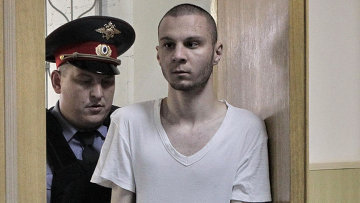 16:53 01/11/2012
MOSCOW, November 1 - RAPSI. The Investigative Committee has found no reason to stop keeping in custody alleged Moscow rioter, Vladimir Akimenkov, for health issues. Akimenkov is facing charges related to the May 6 riots at Bolotnaya Square.
Previously, the media reported that Akimenkov was losing his eyesight as he sits in an investigative isolation ward.
"According to a medical report, the defendant's eyesight has not been deteriorating. Akimenkov needs no treatment or any further examinations. His health problems are not included on a list of illnesses that preclude custody. Therefore there is no basis to change his restriction status," the press release reads.
Investigators reported that the case materials revealed health issues including deteriorating eyesight. "Due to the absence of defense team requests for medical examinations, a medical examination was held at the initiative of the investigators' office to determine whether Akimenkov should be held at a medical facility," the committee said.
Akimenkov was detained on June 10, 2012. He is charged with participating in mass riots, which is punishable by up to ten years in prison.