Opposition activist Limonov's appeal of anti-protest law accepted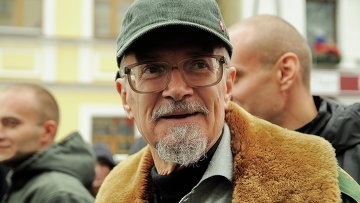 13:45 30/10/2012
MOSCOW, October 30 - RAPSI. The Russian Constitutional Court has initiated proceedings into the appeal by opposition activist Eduard Limonov, who seeks to have the law on rallies recognized as unconstitutional, the court told the Russian Legal Information Agency (RAPSI/rapsinews.com) on Tuesday.
The court spokesperson added, however, that, according to procedure, this does not mean that public hearings are certain to take place.
"The judges have the right to give Limonov a written refusal," said the spokesperson.
On June 5, the State Duma passed a bill increasing fines for violating rally procedures and it was approved the following day by the Federation Council.
The bill was then signed into law by President Vladimir Putin.
The law increased the fines by 10 times, stipulated compulsory community service for violators and prohibited the wearing of masks during protests. The maximum fine has risen to 300,000 rubles ($9,520) for individuals and 600,000 rubles ($19,040) for public officials.
The law also cracks down on unauthorized rallies by prohibiting any mass events organized under the guise of public gatherings, or so-called "people's promenades," should they cause public unrest.
Earlier, Alexander Averin, a member of Limonov-headed opposition party The Other Russia said that Limonov is challenging the provision which states that rallies, processions and picketing may only be organized by individuals with no outstanding convictions for crimes against constitutional order, or against state or public security. Individuals who have been punished for administrative offenses are also barred from holding these types of events.
"Limonov maintains that the law runs counter to the Constitution and curtails the right to peaceful meetings, rallies, processions and pickets," Averin said.