Defense of teenager allegedly beaten by Moscow police refers to ECHR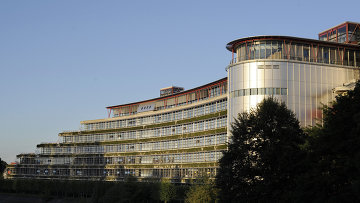 13:48 22/10/2012
MOSCOW, October 22 - RAPSI, Maria Petrova. Attorney Igor Trunov has submitted an appeal to the European Court of Human Rights (ECHR) on behalf of Sergei Vorotnikov, who claims that he was beaten by police officers in 2011, the website of Trunov's law firm reports.
Investigators reported that in the evening of April 20, 2011, the emergency services delivered Vorotnikov, 17, to a Moscow hospital with a head injury, concussion and an injured leg. The teenager's mother said that he had been beaten up by police officers.
Trunov told the Russian Legal Information Agency (RAPSI/rapsinews.com) that the police believed the teenager's testimony was fabricated. It was thought that Vorotnikov could have sprained his ankle when hurrying up the stairs to the police department. Therefore, the investigator did not initiate a criminal case. Trunov appealed against the ruling but his appeal was turned down at all instances.
Trunov is now taking the case to the ECHR. He stated in the application that Vorotnikovs rights to freedom and personal immunity, a just court proceeding and effective means of legal defense were violated.