MMA fighter's trial delayed in view of new forensic examination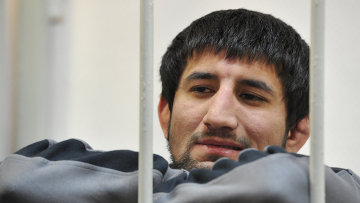 16:25 04/10/2012
MOSCOW, October 4 - RAPSI. The Zamoskvoretsky District Court has postponed until November 15 its hearing of mixed martial artist Rasul Mirzayev's case on charges of killing a student in a brawl outside a popular Moscow nightclub.
Judge Andrey Fedin has decided to postpone the case on Thursday upon the Health Ministry's request. The ministry has asked for time to employ experts from other departments for a forensic examination. On Monday, the court rescheduled the hearing for October 4, as the case had been returned to the court with no expert opinion attached. Earlier, the court had declared a recess until October 17 to receive the fifth forensic opinion prepared by the ministry.
Prior to his arrest, Mirzayev had been widely regarded as a promising MMA fighter. He was undefeated in the ring and two of his five victories were won with knockout punches. On August 16, 2011, between the incident and his arrest, Mirzayev made headlines in the MMA world for signing a professional multi-fight contract with sponsor Bellator Fighting Championships.
Mirzayev was initially charged with intentional infliction of grievous bodily harm, resulting in Agafonov's death. During their fight outside the nightclub, the 19-year-old student received a blow to the head and collapsed. He died in a hospital several days later without regaining consciousness.
The defense has insisted on reclassifying the charges against the martial artist, asserting that Agafonov died as a result of hitting the ground as opposed to directly from the blow. Numerous examinations have been held in the case to gauge the power of the punch and its relation to Agafonov's death.
Mirzayev faces up to 15 years in prison.