Dmitry Dedov elected new Russian ECHR judge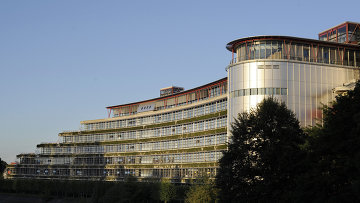 13:50 03/10/2012
MOSCOW, October 3 - RAPSI. Supreme Commercial Court Judge Dmitry Dedov has been elected as the new Russian judge at the European Court of Human Rights (ECHR), according to a press release issued by the Parliamentary Assembly of the Council of Europe (PACE).
The overwhelming majority of PACE members voted for Dedov, the message reads. He will be representing Russia at the Strasbourg Court for nine years. Dedov will officially become a ECHR court judge on November 1, 2012, when the tenure of the current Russian judge, Anatoly Kovler, ends.
The Strasbourg court judges are elected by PACE members out of nominees proposed by each country which ratified the European Convention on Human Rights. Each country proposes three nominees. Olga Vedernikova, Supreme Court judge for criminal cases, and Andrei Bushev, professor at St. Petersburg State University, were the other two nominees.
This news comes on the heels of the release by PACE of a scathing report criticizing Russian rule of law and the country's judiciary.