Disgraced former police officer's detention extension upheld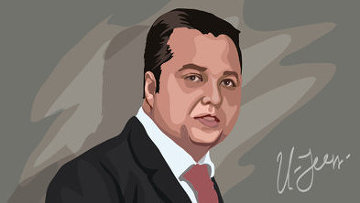 15:38 19/09/2012
MOSCOW, September 19 - RAPSI. The court has extended until September 28 the custody of former police officer Maxim Kagansky, who has been accused of attempting to commit fraud together with investigator Nelly Dmitriyeva, a court spokesperson told RAPSI on Wednesday.
The cassation panel has thus dismissed Kagansky's appeal of the Moscow Presnensky District Court decision that extended his arrest.
Kagansky has been accused of committing attempted fraud together with Dmitriyeva, who has been charged with accepting a $3 million bribe.
The former officer was previously accused of complicity in bribery. According to the investigation, Dmitriyeva feared that she would get caught and told Kagansky to organize the bribe.
Dmitriyeva was charged with accepting a large-scale bribe from a businessman in exchange for her promise to stop investigating his case.
The case regarding the investigator has attracted the public's attention not only due to the large amount of the bribe, but also because media earlier reported that Dmitriyeva was involved in the case of Hermitage Capital fund consultant Sergei Magnitsky, who died in a pretrial detention center.
However, the Interior Ministry's Investigation Department refuted rumors that she had participated in the investigation of the Magnitsky case.
Dmitriyeva was earlier in custody, but she was released on her own recognizance.
Magnitsky was charged with involvement in large-scale corporate tax evasion. He died in a Moscow pretrial detention center on November 16, 2009 after spending nearly a year behind bars.
Hermitage Capital maintained that it had paid 5.4 billion rubles ($174.46 million) in taxes, but that the money was stolen by corporate raiders with the help of law enforcement officials.
Magnitsky's prosecution has been attributed to this theft.