Charge removed from indictments of those accused in Aeroflot DDoS attack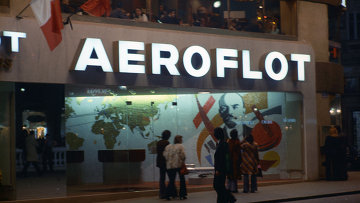 16:20 14/09/2012
MOSCOW, September 14 - RAPSI. The Tushinsky District Court has removed one of the charges brought against the individuals allegedly involved in a 2010 DDoS attack on Aeroflot's website, Lyudmila Ayvar, the attorney representing one of the suspects, told the Russian Legal Information Agency (RAPSI/rapsinews.com) Friday.
"Under the defense's appeal, the court ceased the criminal case against the defendants under the Criminal Code article stipulating punishment for creating a harmful program, as the statute of limitations has expired," the attorney said.
She added that the court decided to consider the case on the merits under an article on gaining and using illegal access to computer information protected by law, which resulted in its termination, blocking, modification, or copying. The article stipulates up to two years in prison.
The hearing will commence on October 3, Ayvarova said.
On August 1, the Moscow City Court remanded the 2010 criminal case of the DDoS attack on Aeroflot's website to the Tushinsky District Court for review.
The court did so in response to a complaint filed by the prosecutor's office.
The Tushinsky District Court had decided to return the case to the Prosecutor General's Office to have its omissions rectified, but the prosecutors disagreed and challenged the decision in the higher court.
Hacker attack charges were brought against Pavel Vrublevsky and Maxim Permyakov, as well as Igor and Dmitry Artimovich, for organizing the DDoS attack on Aeroflot's website, which is run by the Assist processing company. Aeroflot's online ticket sales system was down for several days.
Investigators concluded that Vrublevsky, ChronoPay's CEO, decided in July 2010 to terminate a contract on rendering services to sell e-tickets between Aeroflot and Assist, thus eliminating a rival firm.
According to the Prosecutor General's Office, Vrublevsky ordered the Artimovich brothers to conduct a hacker attack on Aeroflot's website through Permyakov. The brothers operated a network of virus-infected computers. Vrublevsky paid them over $20,000.
The Artimovich brothers attacked the website from July 15 to July 24, blocking the e-ticket payment and acquisition system. The firms incurred substantial financial losses. Assist's damages amounted to 15 million rubles ($483,400). Aeroflot's exceeded 146 million rubles ($4.7 million).