Two cases over journalist-opposition restaurant showdown terminated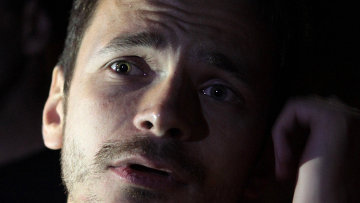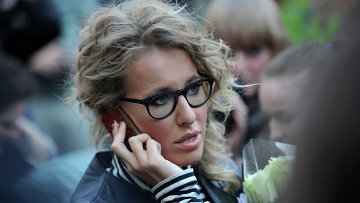 15:44 07/09/2012
MOSCOW, September 7 - RAPSI. The Tverskoy District Magistrate's Court in Moscow has terminated two cases against Anastasia Ogneva and Anton Kuznetsov-Krasovsky over a restaurant incident involving pro-Putin LifeNews journalists after the parties' reconciliation, News Media lawyer Tatyana Khokhlova told the Russian Legal Information Agency (RAPSI/rapsinews.com) on Friday.
The investigation continues into the participants of the incident, Ksenia Sobchak and Ilya Yashin.
The incident took place in the bohemian Tverbul pub in Moscow on March 13, where two Lifenews.Ru journalists spotted and started to film Sobchak in the company of opposition activist Yashin, Ogneva and Kuznetsov-Krasovsky.
The journalists said Sobchak and Yashin destroyed their company-owned camera worth 100,000 rubles ($3,400) to get rid of the footage. However, the activists said the reporters simply erased the footage after being requested to do so by Tverbul's security guards, who were asked to intervene to protect the privacy of those being filmed.
"The court has terminated its proceedings with respect to Ogneva, who was accused of 'assault and battery,' and with respect to Kuznetsov-Krasovsky, was charged with the 'intentional destruction of or damage to property,' due to the parties' reconciliation," the lawyer said.
The court is contemplating opening a case against Sobchak and Yashin for "unlawful access to computer information," which is punishable by up to seven years in prison. The aggrieved party maintains that Sobchak and Yashin took the flash card from the camera and destroyed it.
Lifenews.Ru, whose Chief Editor Ashot Gabrelyanov is an ardent Putin supporter, leaked recordings of opposition activists' private conversations during mass opposition protests in Moscow this winter. Those involved said the tabloid violated their privacy. A case was opened, but no progress has been reported.
Sobchak, 30, a socialite and a reality TV show host, is the daughter of late St. Petersburg Mayor Anatoly Sobchak, with whom Putin worked in the 1990s.
Both Sobchak and Yashin are opposition figures.