Former Ukrainian interior minister to attend appellate proceedings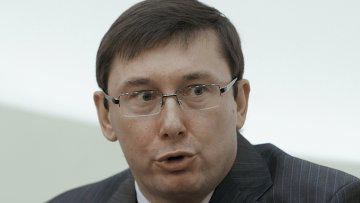 15:43 06/09/2012
KIEV, September 6 - RAPSI. Former Interior Minister Yuri Lutsenko said in an interview with Ukrayinska Pravda on Thursday that he will personally attend the court hearings of his appeal against his second sentence.
In February 2012, the courts sentenced Lutsenko to four years in prison on charges of embezzling state funds and abuse of power. The appeals court upheld this first sentence.
On August 17, Kiev's Pechorsky District Court found Lutsenko guilty of negligence in a further criminal case against him and sentenced him to two years in prison.The second criminal case against Lutsenko is based on accusations of illegally eavesdropping and spying on the driver of former Security Service First Deputy Chief Vladimir Satsyuk.
The matter is being considered as part of former President Viktor Yushchenko's poisoning case. The former minister claims he is innocent and says his prosecution is politically motivated.
In Ukraine, if an individual is convicted in more than one trial, only the longer of the terms will be served. Therefore, Lutsenko's original prison term will remain unchanged.
The appeal against the sentence in the second case must be considered by the Kiev Appeals Court. Previously, Lutsenko's defense said the authorities will have to drive Lutsenko to court, since his participation is obligatory. In turn, the penitentiary service said the court will issue a decision regarding his participation in the trial.
The minister said he is not going to participate through a video conference.
Former Ukrainian Prime Minister Yulia Tymoshenko, who was sentenced to seven years in prison for abuse of power when signing gas contracts with Russia, did not take part in the hearing of her appeal.