ECHR prioritizes Putin assassination attempt case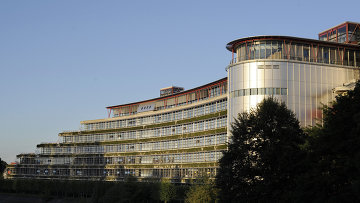 16:53 21/08/2012
MOSCOW, August 21 - RAPSI. The European Court of Human Rights will hear on a priority basis the application filed by Adam Osmayev, who is suspected of attempting to assassinate Russian President Vladimir Putin.
In February, the Russian and Ukrainian security services reported the arrest of the suspects in the case. Osmayev, who was born in Chechnya, had been placed on the international wanted list and was wanted by the law enforcement authorities since 2008. He had been charged with terrorist crimes. The suspects were allegedly planning to assassinate Putin after the election.
The Odessa Regional Appeals Court dismissed Osmayev's appeal against his extradition and upheld the Prosecutor General's Office's decision to send him to Russia.
However, the day before, media reported that Osmayev had appealed to the European Court of Human Rights, which advised Ukraine to suspend the extradition proceedings.
According to Ukrainian prosecutors, the ruling was forwarded by diplomatic mail. The court has accepted Osmayev's appeal and granted him the status of an individual challenging a local court ruling. Media reported that the court recommended to suspend his extradition while the appeal is under consideration.