Mixed Martial Arts champ case protracted for at least two weeks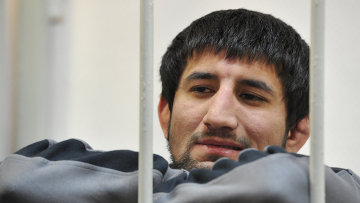 10:28 17/08/2012
MOSCOW, August 16 - RAPSI. The trial over the high-profile case of mixed martial artist Rasul Mirzayev will resume in at least two weeks due to the court ordering a forensic examination on Thursday, attorney German Gavryunin told the Russian Legal Information Agency (RAPSI/rapsinews.com).
"The forensic examination takes, as a rule, two or three weeks but organizing it is what takes time, this is one reason trials can run for two or three months," the attorney said.
Mirzayev was initially charged with intentional infliction of grievous bodily harm resulting in the death of 19-year-old student Ivan Agafonov. The prosecutor amended her complaint on the last day of trial, however, to charge the defendant with having negligently caused the death of the victim. In amending her complaint, the prosecutor noted that Mirzayev had done all he could to help the victim after the incident. During the same hearing, she requested that Mirzayev be sentenced to two years in prison, including time served.
The verdict in the Mirzayev case was expected to be handed down this week.
But the attorneys for the Agafonov family demanded a new forensic examination saying they were dissatisfied with the earlier conclusion that their son died as a result of his head hitting the ground as opposed to Mirzayev's punched.
Attorney Alexei Pershin explained that the duration of the reexamination depends on the information needed. "The duration of the examination also depends on the amount and complexity of the questions raised before them. There are standard and specific matters on which experts can give no answers, since they are not gods," he said.
The attorney added that the law does not require a time limit for holding an examination.
Prior to his arrest, Mirzayev had been widely regarded as a promising MMA fighter. He was undefeated in the ring and two of his five victories were won by knockout punches. On August 16, 2011- between the incident and his arrest-Mirzayev made headlines throughout the MMA world for having signed a professional multi-fight contract with sponsor Bellator Fighting Championships.