Navalny's high-profile Rosneft lawsuit dismissed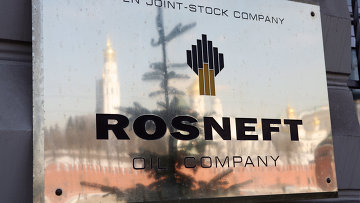 14:38 06/08/2012
MOSCOW, August 6 – RAPSI, Dmitry Shchitov. The Ninth Commercial Court of Appeals has upheld the Moscow Commercial Court's decision dismissing Rosneft minority shareholder Alexei Navalny's lawsuit over the production of company documents.
Thus, the court has dismissed his appeal and the first instance court's ruling has come into effect.
In May, the Moscow Commercial Court dismissed his lawsuit to compel the company to produce copies of its oil supply contracts with China and the minutes of its 2009 board meetings. The claims were first considered in separate proceedings, but the court merged them in January.
The dispute over whether Rosneft should provide Navalny with the meeting minutes has passed through courts in three instances and has continued for more than two years.
All of these courts ruled that the minority shareholder has the right to the documents, but the dispute was returned to the first instance court to define the data that Rosneft can exclude from the protocols in accordance with its regulations on accessing the company's confidential information.
In April 2011, Navalny asked Rosneft for copies of seven contracts concluded as part of a major oil supply deal with China. He later submitted a similar request to the company in October. The documents include contracts on a $15 billion loan issued to Rosneft by the China Development Bank and a 20 year crude oil supply contract with the China National Petroleum Corporation (CNPC).
The transactions were approved by Rosneft on June 19, 2009. Navalny filed the lawsuit as he believes the treaties were not concluded on an arm's length basis.
Russia has supplied oil to China via the Eastern Siberia-Pacific Oil pipeline since January 1, 2010. In accordance with a Russian-Chinese intergovernmental agreement, the oil will be supplied for 20 years based on the contracts signed by Rosneft, Transneft and CNPC, in the amount of 15 million metric tons per year. Under the agreement, the buyer will pay for the oil at market price.