Seventh suspect arrested in Tatarstan Mufti assassination attempt case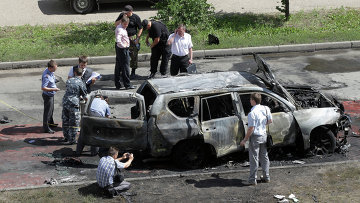 11:29 27/07/2012
KAZAN, July 27 - RAPSI. Tatarstan's Yutazinsky District Court arrested an unemployed resident suspected of involvement in the assassination attempt against Mufti of Tatarstan Ildus Fayzov and Spiritual Muslim Board of Tatarstan head Valiulla Yakupov, a spokesperson for Tatarstan's Supreme Court told RIA Novosti.
The arrest has already been challenged and the appeal will be considered by the Republic's Supreme Court on Tuesday.
On July 19, a car exploded in Kazan, injuring Ildus Fayzov. On the same day, Valiulla Yakupov was shot dead near his home. Two cases have been initiated on attempted murder and murder and have been combined into a single proceeding.
Both religious leaders were known for their crusade against extremism.
According to investigators, after Fayzov was elected Mufti, he assumed control of the funds of Idel-Khadzh, an organization in charge of sending Muslims to Mecca.
Allegedly, he subsequently argued with the organization's management, who then threatened his life.