Commercial Litigation Weekly Calendar (July 23 - 27)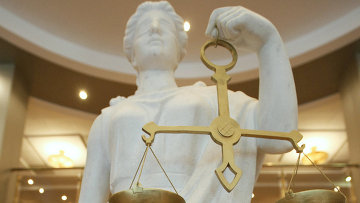 10:19 23/07/2012
Monday, July 23
CIVIL LAW

NLMK vs IDGC of Center
The Novolipetsk Iron & Steel Corporation (NLMK), leading Russian steel company, seeks to recover 9,024 billion rubles ($301.3 million) in unjustified enrichment from the IDGC of Center grid company.
Tuesday, July 24
TAX LAW
IKEA vs Federal Tax Service
Ninth Commercial Court of Appeals
IKEA MOS, which owns and manages shopping centers under the Mega brand in Russia, demands from the tax service to withdraw 500 million rubles ($16.4 million) tax claims. The Moscow Commercial Court partially upheld the lawsuit on December 14, 2010. The appeals court upheld the decision. IKEA demanded that the lawsuit be satisfied in full, the case was sent for reconsideration.
CORPORATE LAW
Nemiroff vs Nemiroff Trade House
Ninth Commercial Court of Appeals
Nemiroff, Ukraines largest producer of alcoholic drinks, seeks to invalidate the resolution of Nemiroff Trade Houses meeting on replacing its general director. The claim was rejected, Nemiroff filed an appeal against the judgment. The conflict began after the parties failed to agree on the price and terms of the companys purchase by the Russian Standard holding company. The lawsuits were filed in courts in Russia, Ukraine and Cyprus.
Thursday, July 26
CIVIL LAW
Billa vs Christian Harten
Ninth Commercial Court of Appeals
Billa supermarket chain, owned by German REWE Group, has sued its former General Director Christian Harten for 388.67 million rubles ($13.3 million).
The lawsuit stems from the chain being forced to pay rent on its leased premises twice.
The first lease agreements were entered into with ReMa Immobilien in 2004. The claims under the leases were assigned to the Dutch C.R.R.B.V. in 2008. However, as a result of controversial instructions issued by ReMa and C.R.R.B.V., Billa continued to pay rent to ReMa. Harten signed the rights assignment notification. The lawsuit was rejected, the plaintiff has filed an appeal.
CORPORATE LAW
Andrey Prokhorov vs BP Russian Investment Limited, BP p.l.c.
Tyumen Commercial Court
TNK-BP Holding minority shareholder Andrei Prokhorov has filed a lawsuit seeking to recover $12.6 billion in losses from BP Russian Investment Limited and BP p.l.c. The plaintiffs
claim was dismissed in 2011 but later the case was sent for reconsideration.