Appeal of former Rosatom executive's arrest extension dismissed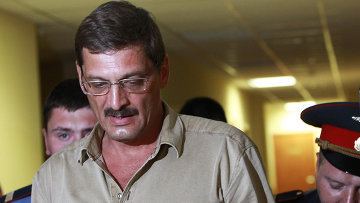 15:56 19/07/2012
MOSCOW, July 19 - RAPSI. The Moscow City Court has dismissed the appeal against the extension of former Rosatom deputy head Evgeny Evstratov's arrest, the court told the Russian Legal Information Agency on Thursday.
Evstratov has been accused of stealing almost $1.55 million.The court has validated the extension of his custody until August 27.
The defense is determined to dispute the decision under supervisory procedure.
Investigators maintain that Evstratov acted in collusion with several directors responsible for nuclear power engineering at federal enterprises. Evstratov had three accomplices, one of whom agreed to cooperate with the investigation and was released on his own recognizance.
The case has been under investigation since mid-2010.
Evstratov was interrogated on several occasions as a witness. As a result, he said he left his position at Rosatom in April 2011.