Prosecutor seeks eight years for YUKOS co-owner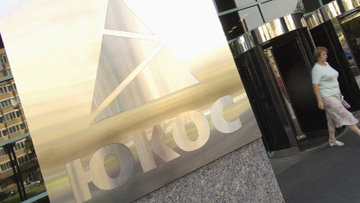 17:08 11/07/2012
MOSCOW, July 11 - RAPSI. A prosecutor has asked for an eight-year prison sentence for former YUKOS co-owner Vladimir Dubov. He has been charged with a large-scale embezzlement.
The trial was initiated in November 2011 and held in absentia.
Dubov has been placed on the international wanted list. Law enforcement authorities' requests for his extradition have been dismissed.
According to the indictment, Dubov joined an organized crime group in 1997 whose goal was to steal 76 million pre-revaluation rubles. Using fly-by-night firms and fake documents, artificial debt was created on the Volgograd region's behalf for the YUKOS subsidiary Yuganskneftegaz.
Dubov has been accused of stealing more than 22 billion pre-revaluation rubles and temporary ownership of over 56 million pre-revaluation rubles, which were later returned to the state budget. The prosecutor has also stressed that a number of suspects are hiding abroad.
Dubov's attorney said the case was under investigation in 1998, but then stopped. However the investigation regarding Dubov was resumed in 2003.