Chechen president's lawsuit against human rights organization dismissed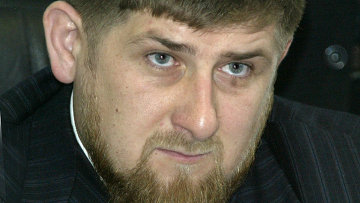 11:38 04/07/2012
MOSCOW, July 4 - RAPSI. On Wednesday, the Moscow Tverskoy District Court dismissed the lawsuit of lawyer Andrei Krasnenkov, representing Chechen President Ramzan Kadyrov, to recover $15,500 from the Memorial human rights organization, the court told the Russian Legal Information Agency.
Krasnenkov claimed that five statements in one of the organization's articles defame the Chechen president. Kadyrov's lawyer sought their refutation, as well as the payment of 500,000 rubles ($15,500) in moral damages.
The court has refused to uphold the claims. Krasnenkov said that he would be appealing against the decision and would submit further evidence to the Moscow City Court.
Memorial head Oleg Orlov called the court resolution absolutely lawful, adding that he'd had no doubts as to the decision.
According to Krasnenkov, the Moscow Ostankinsky Court had previously dismissed a similar lawsuit by Memorial against the president.
Krasnenkov said that he had filed his lawsuit against Memorial in 2010 but had requested to suspend the process until the hearing of the case regarding Memorial's head Oleg Orlov had come to an end.
Investigators accused Orlov of defaming Kadyrov in relation to the case of the murder of human rights activist Natalya Estemirova. Estemirova, an employee at Memorial and winner of many well-known human rights awards, was kidnapped in Grozny on July 15, 2009. Her body was later found in Ingushetia.
Her murder incited major political and social uproar. Orlov spoke publicly of the personal or indirect involvement of Kadyrov in the death of the human rights activist, after which court hearings commenced. In January 2012, the Moscow Khamovnichesky District Court closed the case due to the decriminalization of the corresponding article in the Criminal Code.
The Moscow Tverskoy District had previously found that Orlov's statements defamed the honor, dignity and business reputation of Chechnya's president. Orlov was fined 20,000 rubles ($620) and Memorial, 50,000 rubles ($1,550).