$481mln embezzlement case reaches court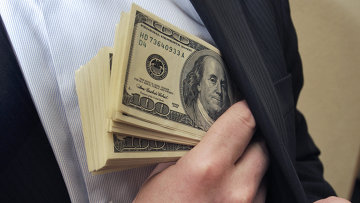 10:43 26/06/2012
MOSCOW, June 26 – RAPSI. The criminal case against businessman Matvey Urin, accused of defrauding a number of Russian banks of $481.42 million, has been set for trial, the Interior Ministry reported on Monday.
According to investigators, from March through October 2010 the businessman set up companies to withdraw bank assets by creating the appearance of having purchased liquid securities from Russian oil and energy companies and financial institutions.
But in fact Urin had no securities and the transactions involving the stock purchase and sale were fraudulent. The assets were transferred to the accounts of firms controlled by the defendant.
Investigators have established that four companies were registered under false names and carried out no actual financial activity. Investigators hold that the money from the transactions went to firms through the banks controlled by the defendant and were then cashed.
Part of the amount was later discovered on the accounts of a major oil company.
The Deposit Insurance Agency has been found as the victim in the case. The damages were partially compensated through the confiscation of some of the Urin's accounts and property.
Urin is accused of fraud, he faces up to ten years in prison. The businessman has not admitted his guilt.