Acquitted Siberian ex-governor seeks $307k in damages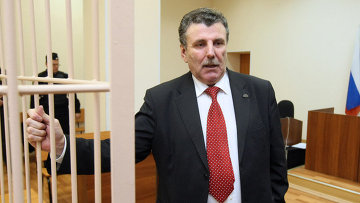 12:28 15/06/2012
NOVOSIBIRSK, June 15 - RAPSI. Former Novosibirsk Region governor Viktor Gergert, acquitted of embezzling $1.105 million of budget funds, is claiming $307,000 in moral damages, his defense attorney told RIA Novosti.
The court acquitted Gergert of all the charges on December 12, 2011. It also established that the funds in question had been used in accordance with their designation: on local agricultural costs.
The former governor has filed his lawsuit with the Oktyabrsky District Court in Novosibirsk. The defendant is the state, represented by the Finance Ministry. The hearing is to be scheduled within a month.
Gergert believes that the unfounded criminal case against him was detrimental to his reputation and that he had to resign after the trial.
He also said that he would request public apologies from the investigators, who "made him sick with worry" for five years.
Gergert now works as Deputy Department Head of the Russian Agricultural Academy's Siberian Branch.