Police must verify business inspections with prosecutors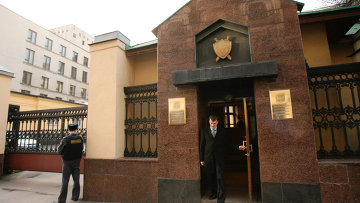 12:43 30/05/2012
MOSCOW, May 30 - RAPSI. Prosecutor General Yuri Chaika has proposed to give prosecutors the power over business inspections.
The Prosecutor General spoke of the lack of due control over inspections, many of which give rise to a large number complaints from businessmen. Furthermore, these complaints concern serious violations of rights, namely, seizure of documents and other property.
It was reported last week that the Prosecutor General's Office has established a special department responsible for overseeing the rights of entrepreneurs.
The Prosecutor General's Office's spokeswoman Marina Gridnyova said the new structure will "relieve administrative pressure on business and tighten the responsibility of government authorities during the implementation of supervisory functions."
The day before Chaika's statement, President Vladimir Putin proposed to establish the position of an ombudsman of businessmen's rights and a specific department in the prosecutor's office to focus on this area. Previously the authorities thought to choose from the position of special prosecutor or commissioner for businessmen's rights.
On Wednesday, the Prosecutor General said that prosecutors should be authorized to open criminal cases as well as to withdraw them from investigators for their further consideration in prosecutors office.