U.S. against Magnitsky blacklist disclosure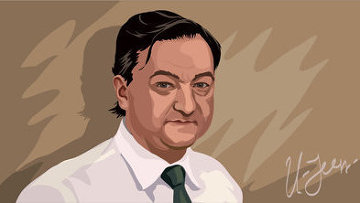 10:03 30/05/2012
MOSCOW, MAY 30 - RAPSI. Washington has no plans at the moment to make public a list of sanctions against Russian officials allegedly linked to the death of Russian lawyer Sergei Magnitsky, said Victoria Nuland, a spokeswoman for the U.S. Department of State.
"We maintain our own sanctions on individuals that we consider responsible for aspects of the Magnitsky case. I don't think we have any intention at the moment to make the list public," Nuland told a press briefing.
The U.S. Senate is expected to consider a bill imposing sanctions on Russian officials allegedly linked to Magnitsky's death as well as on "individuals responsible for other gross violations of human rights."
"As you know, we are in discussions with Congress about a new piece of legislation that would potentially replace our targeted sanctions against individuals. And we're continuing to talk to the Congress about what might be appropriate and what might work best for the human rights goals that we share," Nuland added.
The U.S. Department of State issued visa bans for several dozen Russian officials in connection to the Magnitsky case in July 2011. In response, Russia has also imposed travel bans on several U.S. officials.
Magnitsky, an auditor for the Hermitage Capital Management Fund, was charged with large-scale corporate tax evasion. He died in a Moscow pretrial detention center on November 16, 2009 after spending nearly a year behind bars. His death sparked a public outcry and resulted in amendments to the Criminal Code and a reshuffling of officials in the penal system.
Shortly before Magnitsky was arrested, he claimed to have uncovered a massive fraud in which Moscow tax and police officials had allegedly embezzled $230 million of budget funds.
A probe into his death revealed that the 37-year-old lawyer, who was suffering from untreated pancreatitis and hearth condition, did not receive proper medical treatment. Rights activists pointed to multiple violations of the lawyer's rights during his arrest and detention, including signs that he was beaten by prison guards hours before his death.