U.S. court schedules Russian national's sentencing on fraud charges for June 29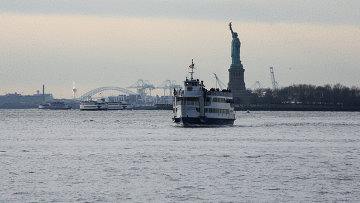 16:07 29/05/2012
MOSCOW, May 29 - RAPSI. The U.S. District Court for the Southern District of New York has scheduled for June 29 the sentencing of Russian national Vladimir Zdorovenin, who has been charged with defrauding U.S. citizens and banks, the court told the Russian Legal Information Agency (RAPSI/rapsinews.com).
Zdorovenin was detained in Zurich on March 27 upon U.S. prosecutors' request. He was extradited to New York and charged on nine counts, including hacking into U.S. bank accounts, stealing personal data and defrauding clients of "hundreds of thousands of dollars."
Southern District attorney Preet Bharara maintains that the defendant committed fraud as of 2005 from Russia via bogus websites. The prosecution maintains that it has evidence, including outdoor surveillance, e-mails and testimonies from an undisclosed informer.
Earlier, Zdorovenin agreed to plead guilty on two charges for criminal conspiracy and online fraud. However, he denies the other charges, including hacking into accounts, client data theft and inflicting multimillion dollars in damage. If convicted, he could face a 142-year sentence.
The Foreign Ministry has stated that Zdorovenin's case is yet another attempt by the United States to enforce its legislation against Russian citizens.