ECHR awards 300k euro to Chechen resident who lost family in bombings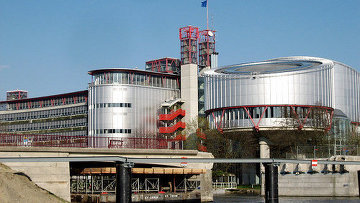 15:46 29/05/2012
MOSCOW, May 29 - RAPSI. The European Court of Human Rights recovered 300,000 euro for Chechen citizen Imar-Ali Damayev whose lost his wife and five children during a Russian military air raid in 2004, according to the resolution published on the court's website on Tuesday.
The applicant stated that in April 2004 he went to the cemetery and left his wife and kids at home. He soon heard explosions. Running back to his house, he discovered that his entire family had been killed and his home had been destroyed. His sixth and oldest son was the only one to survive. Damayev said his family was the victim of a Russian military air bombing.
The Russian authorities later responded to Damayev's claims by stating that four Su-25 fighter jets had attacked the deserted village where militants had been hiding.
They added that the military did not possess any information at the time that civilians were residing in the area.
They claimed that Damayev and his family had been living in an empty house illegally.
In his appeal, Damayev referred to Article 2 of the Convention for the Protection of Human Rights and Fundamental Freedoms on the right to life and Article 1 of the First Protocol to the Convention on the right to property.
The court agreed with the applicant's claims under Article 2 and recovered 300,000 euro for Damayev in compensation from the authorities for violating the right to life of his wife and children and the right to an effective investigation of their death.
The European Court of Human Rights also obligated Russia to pay his legal fees. The remaining items of his appeal were dismissed.