Moscow's chief judge earns $100k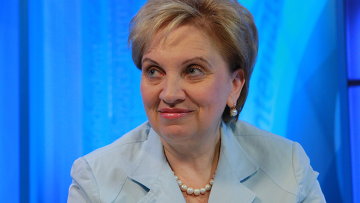 09:56 29/05/2012
MOSCOW, May 28 - RAPSI. Olga Yegorova, Chair of the Moscow City Court, earned more than $100,000 in 2011, according to a report on the court's website.
The salary her deputies receive is more modest, ranging from 1.6 million rubles ($50,000) to over 2.5 million rubles ($78,500). Yegorova's deputy, Evgenia Kolyshnitsina, is paid the highest amount of all - 2.526 million rubles ($79,400).
The annual income of the court's presiding judges goes from 1.4 million rubles ($44,000) to 3.2 million rubles ($100,000).
Judge Larisa Polyakova has the largest family budget. She and her husband jointly earned over five million rubles ($157,000) in 2011.
The 2011 income of the court's staff (heads of departments - criminal, civil, administrative, personnel, public relations and archives) rarely exceeded 500,000 rubles ($15,700).