Rusal's action against Norilsk Nickel satisfied partially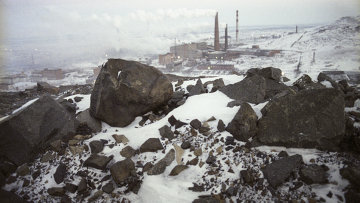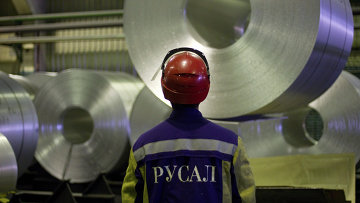 16:51 28/05/2012
MOSCOW, May 28 - RAPSI, Sergei Feklyunin. The Krasnoyarsk Territorial Commercial Court has satisfied in part the Rusal's lawsuit to force Norilsk Nickel non-ferrous metallurgy and mining company provide its corporate business documents, the court reported on its website.
There is no information as to what claims have been met. The Russian Legal Information Agency (RAPSI/rapsinews.com) has yet to reach the parties for comments.
At the preliminary hearing the court turned down the defendant's motion to summon Glencore International to the trial as a third party.
In its comment to the motion Norilsk Nickel said "it had reasonable apprehensions that by demanding the corporate documents on the domestic and international metal products sale system Rusal acts for the benefit of Glencore International, the company's direct rival on the nickel and copper production and sales markets and holder of a 35-percent stake in Xstrata, another major producer in this industry, and is negotiating a complete merger.
The defendant has also stated that Glencore International is a key Rusal shareholder and has access to Rusal information under an agreement between En+, SUAL Partners, Glencore International and Onexim.
This dispute has already been handled by the court, which sided with Rusal in its lawsuit in March 2011 and ordered Norilsk Nickel to supply it with all the requested documents, including the minutes of the 2009-2010 board meetings.
Rusal owns a blocking share in Norilsk Nickel. During the hearing it explained it required the documents so as to check the integrity of Norilsk Nickels management and to appraise the company's financial status without bias.
Norilsk Nickel is the world's largest nickel producer (18 percent of the worldwide output) and palladium producer (nearly 50 percent of the worldwide output). It is also a leading platinum producer (about 13 percent of the worldwide output) and copper producer (about 2.5 percent of worldwide output). The company also produces cobalt, chrome, rhodium, silver, iridium, ruthenium, selenium, tellurium and sulfur.