Prosecutor General's Office to protect business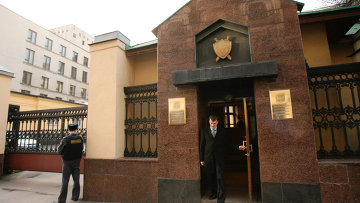 11:57 25/05/2012
MOSCOW, May 25 - RAPSI. The Prosecutor General's Office has set up a special unit to supervise the observance of businessmen's rights, office spokesperson Marina Gridneva announced on Friday.
The day before, President Vladimir Putin spoke in favor of establishing a businessmen's rights commissioner and a parallel body within the prosecutor's office. Previously the authorities had considered taking up only one of these two proposals.
In April, the then President Dmitry Medvedev instructed the Prosecutor General's Office to look to appoint a special prosecutor or business ombudsman by July 1.
Deputy Prosecutor General Alexander Buksman will be in charge of the new unit.
It will be made up of two sections: one will check compliance with laws designed to protect businessmens rights, the other will check the validity of regulatory authorities' audits. Gridneva said the new unit will employ highly experienced specialists.