EU lawyers to participate in Tymoshenko case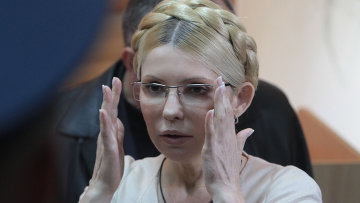 18:03 16/05/2012
BRUSSEL, May 16 - RAPSI. The EU will send lawyers to Ukraine to take part in the hearing of former Prime Minister Yulia Tymoshenko's appeal against her prison sentence in the gas case. The parties have already agreed on the matter, Ukrainian Prime Minister Mykola Azarov said today during a meeting in Brussels.
The Supreme Specialized Court for Considering Criminal and Civil Cases postponed on Tuesday the appeal's hearing until June 26 due to Tymoshenko's absence and the need to study additional case materials.
Azarov said the European lawyers must act in accordance with Ukrainian legislation. In turn, the European parliament's president said Europe must be represented in the trial at the highest level.
The situation surrounding Tymoshenko, who is serving a seven-year sentence in a female prison for abuse of power after signing a gas agreement with Russia in 2009, has led to the deterioration of the ties between Kiev and Brussels. The EU considers the sentence to be politically motivated. The Ukrainian authorities have denied accusations.
The EU has openly stated that it may boycott the 2012 UEFA European Football Championship matches in Ukraine. Some European leaders have threatened Kiev with sanctions and international isolation.
At the same time, Portuguese EU Ambassador Jose Manuel Pinto Teixeira said on Tuesday that the issue of using sanctions against Ukraine due to the prosecution of opposition leaders has not yet been officially raised.