Cooperation program of Russia-Ukrainian prosecutor's offices for 2011-2013 signed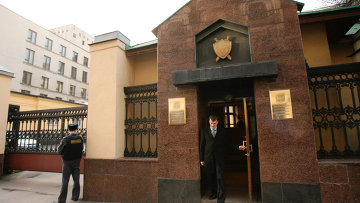 16:45 15/05/2012
KIEV, May 15 – RAPSI. Ukrainian Prosecutor General Viktor Pshonka and his Russian counterpart Yury Chaika signed in St. Petersburg the cooperation program for 2012- 2013, the press-service of the Ukrainian Prosecutor General's Office reported on Tuesday.
"Actually this became a continuation of the cooperation program of Russian and Ukrainian authorities, which was signed in 2010," the message reads.
The program stipulates the efforts on main fields of activity of the Ukrainian and Russian prosecutor's offices as well as exchange with departmental and research publications.
Following the program, the prosecutor generals of both countries will meet.
On Tuesday, the Ukrainian delegation of prosecutors headed by Viktor Pshonka took part in the irregular meeting of the Coordination Council of Prosecutors General of the CIS Member States in St. Petersburg.
Pursuant to the decision of the coordination council, its next meeting will be held in Kiev. The Ukrainian prosecutor general delivered the initiative which was supported by all participants in the meeting.