Prosecutor's office drops charges from top official over Domodedovo land frauds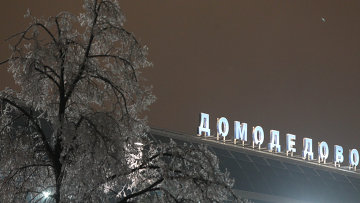 16:58 12/05/2012
MOSCOW, May 12 - RAPSI. The Prosecutor General's Office revoked the criminal case against Leonid Kovalevsky, the former head of the city of Domodedovo in the Moscow region, his lawyer Ruslan Kozhura told the Russian Legal Information Agency on Saturday.
Kovalevsky was suspected of taking land plots from Domodedovo Airport which had been granted to it by the federal government.
Investigators maintain that during the period between 1998 and 2006 Kovalevsky took the land from the airport and gave it to the Crossgate Trading Limited company.
Kovalevsky has held key positions in the Domodedovo administration since 1996.
It was earlier reported that Domodedovo Airport's shareholders planned to sell the land and associated businesses.
According to media reports, the А1 investment company, a part of Alfa Group, has applied to Vnesheconombank to obtain the approval for the acquisition of Domodedovo Airport.
Domodedovo Airport is one of the least transparent companies in Russia. At the time of the airport's IPO which was cancelled last year, Domodedovo chairman of the board Dmitry Kamenschik owned a 100 percent stake in DME Limited, the airport's holding company. However, he later refused to name the other shareholders, reportedly due to concerns over raider attacks on the airport.