Sodexim appeals dismissed claim against Finance Ministry over Algerian debt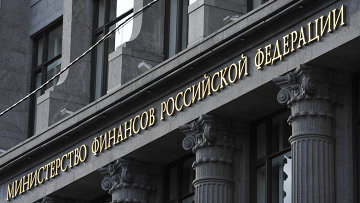 18:00 10/05/2012
MOSCOW, May 10 - RAPSI. The Sodexim company has appealed the court's dismissal of its $56.5 million lawsuit against the Finance Ministry.
The Moscow Commercial Court ruled against Sodexim's lawsuit in March. The court ruled that the plaintiff failed to prove the debt and the statute of limitations has expired. The appeal's hearing date has yet to be scheduled.
Sodexim said the debt resulted from the settlement of Algeria's debt to the Soviet Union. Sodexim won a tender in 1996 to sell Algerian goods as a part of the debt settlement program.
Algeria was expected to pay its debt by selling its goods in Russia via the plaintiff. However, Sodexim never received the goods as Algeria cut off its supplies to the country.
The plaintiff said it obtained liabilities amounting to $80.8 million. In November 2010, the Moscow Commercial Court ordered the Finance Ministry to return the $43.4 million that Sodexim had transferred under the contract as a guarantee payment, including $24.24 million in principal debt and interest. In its second claim, Sodexim seeks to recover the remaining debt.
The defendant denied the claim. The ministry's lawyer said the claimed amount is "not the debt per se," since all the money transferred by Sodexim had already been paid back
Former Deputy Finance Minister Sergei Storchak managed the debt repayment to Sodexim. In November 2007, he was charged with organizing a group that sought to embezzle federal budget funds under the pretense of compensating Sodexim for its losses.
Investigators dropped the charges against him in February 2011.