Former Ukrainian interior minister's appeal to be heard on May 8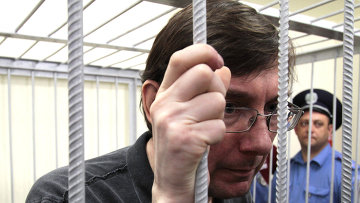 17:13 04/05/2012
KIEV, May 4 - RAPSI. The Kiev Appeals Court will hold the preliminary hearing of an ex-Ukrainian minister's appeal on May 8, the People's Self-Defense party reports on its website on Friday.
Former Interior Minister Yuri Lutsenko was arrested in late 2010. The Prosecutor General's Office charged him with stealing government property and abuse of power.
A Kiev district court declared him guilty, sentenced to four years in jail, deprived him of his civil servant's status and ordered the confiscation of his property on February 27.
Lutsenko appealed his sentence on March 7.