Oil refinery's appeal on hazardous emissions dismissed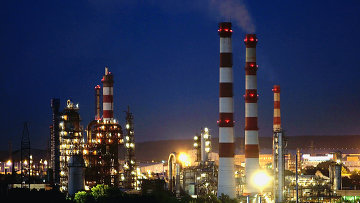 11:53 25/04/2012
MOSCOW, April 25 - RAPSI, Fedor Shatsillo. The Ninth Commercial Court of Appeals validated the refusal to grant Gazpromneft Moscow Refinery permission to discharge hazardous substances into the atmosphere.
In September 2011 the environmental watchdog service refused to grant this permission, arguing that the refinery failed to uphold its obligations to substantially reduce the level of pollutants in its emissions in 2010-2011.
According to the service, the refinery failed to stop two sources of pollution near a residential area, despite the pollutant content exceeding recommended levels. The hydrogen disulfide found in the emissions obstructs breathing and causes edema of upper respiratory tracts.
The refinery argued that the regulations for granting permission do not state such grounds for rejection.
The refinery annually processes up to 10.5 million tons of oil and produces over 2.8 million tons of motor fuel and 2.7 million tons of diesel fuel.
Gazprom Neft and Moscow Oil and Gas Company (MNGK) are shareholders of Gazpromneft Moscow Refinery. In late May 2008, the companies established a joint enterprise - Moscow NPZ Holdings B.V- to jointly manage the refinery in the Netherlands.
MNGK is controlled by Sibir Energy, whose main shareholder is Gazpromneft.