Poland to dispute European court's decision in Katyn case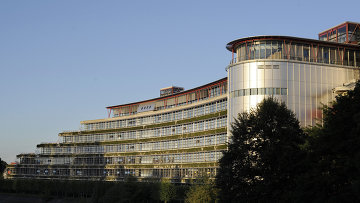 15:12 16/04/2012
STRASBOURG, April 16 - RAPSI. An attorney representing relatives of the Polish military prisoners executed in Katyn is partially satisfied with the European Court of Human Rights' decision in their appeal against the Russian government, he told the Russian Legal Information Agency (RAPSI/rapsinews.ru).
He also added that his clients plan to dispute the ruling in the court's Grand Chamber.
The Strasbourg Court announced on Monday the decision in the appeal filed by the executed prisoners' relatives. The court found Russia in violation of Article 3 of the European Convention on Human Rights on the prohibition of torture, stating that the government did not provide its applicants with sufficient information regarding the fate of their relatives.
However, the judge did not pass a decision on their appeal on the violation of Article 2 on the right to life.
The attorney Ireneusz Kaminsky said that although the court recognized the government's violations under Article 3, the judges' opinions were split on Article 2, which is more important for the applicants. He stressed that part of the decision dealing with Article 2 clearly states that the Grand Chamber must issue a final decision on the matter.