Whistleblower's action against oil giant dismissed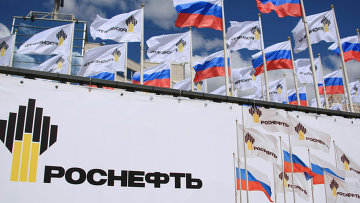 16:49 13/04/2012
MOSCOW, April 13 - RAPSI, Fedor Shatsillo. The Moscow Commercial Court has dismissed renowned whistleblower and Rosneft minority shareholder Alexei Navalny's lawsuit to receive copies of certain documents from the Russian oil major, the court told the Russian Legal Information Agency (RAPSI/rapsinews.ru).
The court dismissed Navalny's two claims to receive copies of the companys Chinese oil supply agreements and board protocols dating back to 2009.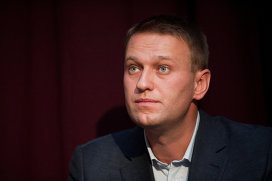 © RIA Novosti, Pavel Lisitsin
Renowned whistleblower, blogger and lawyer Alexei Navalny
Initially, the claims were considered in separate proceedings, but the court united them into a single proceeding in January.
The litigation has continued for over a year and was conducted on three levels. Rosneft said in court that its board enjoys two types of competence - statutory and extended - and minority shareholders are not entitled to receive documents concerning extended competence.
The Federal Service for Financial Markets was also involved in the case. The watchdog issued an order to Rosneft in July 2010 to eliminate violations related to giving Navalny the documents.
In April 2011, Navalny asked Rosneft for copies of seven contracts concluded as part of a major oil supply deal with China. He later submitted a similar request to the company in October. The documents include contracts on a $15 billion loan issued to Rosneft by the China Development Bank and a 20-year crude supplies contract with the China National Petroleum Corporation.
The transactions were approved by Rosneft on June 19, 2009. Navalny filed a lawsuit as he believes the treaties were concluded on unfavorable market terms.
Russia has supplied oil to China through the Eastern Siberia-Pacific Oil pipeline since January 1, 2010. Pursuant to a Russia-China intergovernmental agreement, the oil will be supplied for 20 years under contracts between Rosneft, Transneft and the China National Petroleum Corporation, at the amount of 15 million tons per year. According to the agreement, the buyer must pay the market price for the oil supplied via the pipeline.