U.S. court finds Russian programmer innocent of cyber theft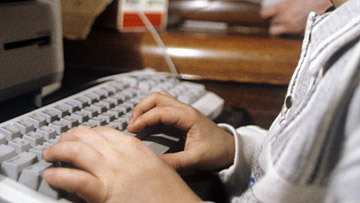 17:25 12/04/2012
MOSCOW, April 12 - RAPSI. The U.S. Court of Appeals has found innocent Russian programmer Sergey Aleynikov, who was earlier sentenced to eight years in prison for cyber theft.
On March 18, 2011, the U.S. District Court for the Southern District of New York sentenced the programmer, who was born in Russia but later obtained U.S. citizenship, to just over eight years in prison for stealing and transferring Goldman Sachs trading system's source code.
The court of appeals acquitted the programmer. The court took into account the arguments made by Aleynikov, who alleged that the "source code - as purely intangible property - is not a good that was stolen within the meaning of the National Stolen Property Act."
According to the U.S. Department of Justice, Aleynikov worked at Goldman Sachs as a programmer for over two years. He was responsible for developing computer programs and supporting the bank's trading system. Originally, the system was owned by the Hull Trading Company, but Goldman Sachs acquired the company for $500 million in 1999.
Aleynikov moved to Teza Technologies in July 2009. A month earlier, he allegedly downloaded 3,600 files with the code to an outside server.
Aleynikov was arrested in August 2009 at the Newark airport.