Medvedev welcomes tougher controls over court transparency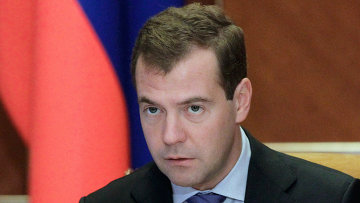 17:21 10/04/2012
MOSCOW, April 10 - RAPSI. President Dmitry Medvedev has welcomed the proposal committing judges to report on all attempts to exert pressure on them.
The initiative was brought by Managing Director of PricewaterhouseCoopers Yekaterina Shapochka during an Open Government Partnership meeting with Medvedev on Tuesday.
The Open Government Partnership is an international initiative designed to make government more transparent and effective. Its task is to draw up a list of reforms to be fulfilled within the next two to three years, which will help develop the country's economy and protect civil rights.
"To oblige judges to report on all known attempts to exert pressure on court employees in connection with a certain case – that sounds like a good idea," Medvedev said.
He also endorsed the development of arbitration courts in Russia.
However, the president did not support the idea of allowing companies to establish their own arbitration courts.
"I think it will be better if companies do not establish their own courts of arbitration," he said.