Russian woman to face trial in France for kidnapping her daughter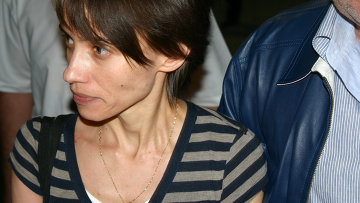 10:36 26/03/2012
PARIS, March 26 - RAPSI. Russian citizen Irina Belenkaya, charged with kidnapping her daughter from her former husband, will face the trial in Tarascon, Agence France-Presse reported citing Belenkaya's defense attorney Bruno Rebstock.
The couple divorced two years after their child had been born, and Belenkaya took her daughter to Moscow in 2007. Next year her ex-husband Jean-Michel Andre, 51, came to Moscow and took the girl from Russia.
In March 2009, Andre was beaten and the child was kidnapped from him in France. He claimed that he recognized Belenkaya as one of the assailants. The woman was placed on the wanted list. The police failed to find the kidnappers. However, Belenkaya was later detained with her daughter in Hungary.
Irina currently lives in Moscow, and her daughter stays with her father in Marseille, France. Belenkaya is allowed to see her daughter three times a month in compliance with the court order.
According to the lawyer, Belenkaya will face the trial for kidnapping and participating in the infliction of bodily harm.
The court set May 22 to hear the case, but the hearing date may be changed at the defense's request.