Court decision invalidating Yukos Capital's $100 mln loan appealed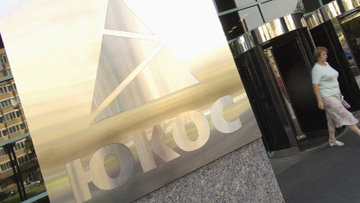 18:11 16/03/2012
MOSCOW, March 16 - RAPSI. The Eleventh Commercial Court of Appeals has registered an appeal against a court decision to invalidate loan contracts worth over $101.4 million signed between the Luxemburg-based Yukos Capital S.a.r.l. and Samaraneftegaz, a part of the Rosneft oil company.
The Supreme Commercial Court has no information about the company that filed the appeal against the Samara Regional Commercial Court's February 8 decision. The court then held for Neft-Activ in its claim to cancel loan contracts.
Neft-Activ, a subsidiary of Rosneft, sought to invalidate loan contracts signed on July 20 and July 27, 2004. The company maintained that the "contracts are bogus deals aimed to conceal the true agreement, which is the illegal transfer of funds from Samaraneftegaz to Yukos Capital S.a.r.l. and the further return of these funds to Samaraneftegaz as a loan."
The loans granted to Samaraneftegaz amounted to 2.415 billion rubles. The company was also charged 664.8 million rubles in interest.