Land seizure appeal in BTA Bank's head case to be heard on Mar.21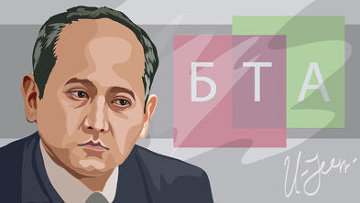 14:29 12/03/2012
MOSCOW, March 12 - RAPSI, Anna Shubina. The Moscow City Court will hear on March 21 a complaint against the seizure of two land plots in the case against Mukhtar Ablyazov, the former head of the Kazakh BTA bank, the Russian Legal Information Agency (RAPSI/rapsinews.com) reports from the courtroom.
Although the land belongs to Eurasia Realty, the prosecutor stated that the plots were owned by a company controlled by Ablyazov when the Tverskoy District Court in Moscow decided to seize them.
At a Monday hearing, Eurasia Realty said the land has nothing to do with the individuals indicated in the case materials and alleged that the court failed to produce reasons and evidence supporting their seizure. BTA representative Oleg Nikiforov agreed. Nikiforov said 41 land plots have been seized in the case, but asked to release these two.
According to the Investigative Committee, in 2006-2008, Ablyazov used Eurasia and Eurasia Logistic, which were under his control, to raise loans for other companies from BTA in the amount of over 776.4 million rubles ($26 million), 19 million euro and more than $1.4 billion without ever planning to repay them.
Investigators believe BTA sustained unprecedented losses entailing such grave consequences as the bank's restructuring under Kazakhstans bankruptcy law.
Ablyazov has been in the UK since 2009. He is a suspect in a criminal case opened on charges of fraud and bank assets stripping via fly-by-night companies.
A Moscow district court issued an arrest warrant for Ablyazov in absentia on charges of large-scale fraud in October 2010. Kazakhstans Prosecutor Generals Office applied for his extradition in January 2011.