Hearing of the infamous Kozlov case postponed until March 13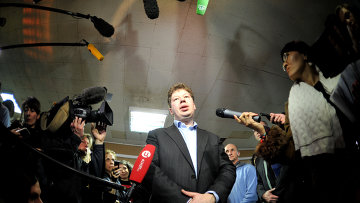 16:11 11/03/2012
MOSCOW, March 11 - RAPSI. The Moscow Presnensky Court failed to complete the parties' debates in the fraud case of businessman Alexei Kozlov and put it off until March 13.
Kozlov requested to postpone the hearing to have some time for a further analysis of the prosecution and the victims' arguments.
The state prosecutor requested on Sunday to sentence Kozlov to five years in prison, the victims' representatives upheld the position.
Kozlov's case has been one of the most high-profile in the recent years. The businessman and his wife, journalist Olga Romanova, claimed the case is framed up. They managed to secure the sentence reversal by the Supreme Court.
Investigators said Kozlov and his accomplices used fake documents and sham companies to steal 626,000 shares in a company producing imitation leather and films. Kozlov denied the charges.
A Moscow district court sentenced Kozlov to eight years in prison in March 2009. The Moscow City Court reduced the sentence to seven years in July 2011.