Former MP given eight years in jail contests sentence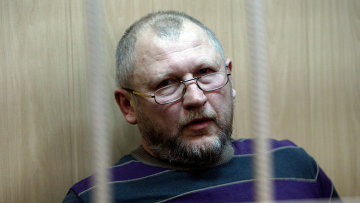 11:17 11/03/2012
ST.-PETERSBURG, March 11 - RAPSI. Former State Duma Deputy Mikhail Glushchenko, sentenced to eight years in prison for extortion by a St. Petersburg court in early March, has contested the sentence, his defense attorney Alexander Afanasyev told RIA Novosti.
Some time ago Afanasyev pointed out numerous violations committed during the judicial examination. In particular, he alleged that the case materials had many records in foreign languages. Moreover, the court refused to interrogate several witnesses for the defense.
Investigators maintain that Glushchenko extorted from two Russian businessmen money and property worth $10 million between December 2003 and February 2004.
In addition, he is also suspected of arranging the murder of three Russian citizens, whose bodies were found in the vicinity of Pathos, Cyprus in March 2004. Glushchenko was arrested in St. Petersburg in June 2009. The investigation continues.
In 2004, a witness in the high-profile murder of MP Galina Starovoitova also named Glushchenko as one of the individuals who ordered her assassination.