Transport watchdog appeals Domodedovo airport security action dismissal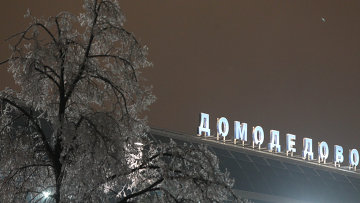 13:39 02/03/2012
MOSCOW, March 2 - RAPSI. The Tenth Commercial Court of Appeals will hear on March 21 the transport watchdog's appeal against the court decision revoking its order to Domodedovo Airport to enhance security following the terrorist attack in January 2011.
On January 27, 2011, the Federal Service for the Oversight of Transport ordered Domodedovo to inspect all people entering the airport, assess the vulnerability level of the airport facilities and transport means as well as to develop a transport security plan.
Investigators said the suicide bomber exploded a bomb, which had the power of 7kg of TNT, in the mid of the crowd on January 24, 2011. The explosion killed 37 people and injured 117.
The Moscow Regional Commercial Court cancelled the watchdog's order on November 22, 2011, at the request of several Domodedovo subsidiaries. It was the second time the regional commercial court heard the case and passed the same judgment.
The Supreme Court held against Domodedovo subsidiaries in December 2011 in their claim to revoke the Transport Ministry's order dated February 2011, which regulated security in airports. The court upheld legitimacy of the effective security rules binding security services as well as airport staff to maintain security at airport facilities.