Competition law breach by Federal Grid Company won't be reconsidered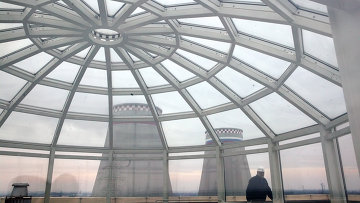 11:44 02/03/2012
MOSCOW, March 2 - RAPSI. The Supreme Commercial Court has refused to reconsider the court decision declaring the Federal Grid Company in breach of competition law, the court told the Russian Legal Information Agency (RAPSI/rapsinews.ru).
The Moscow District Federal Commercial Court upheld the Federal Antimonopoly Service's resolution and reversed the lower appeals court judgment on January 23.
The antimonopoly service resolved in December 2010 that the Federal Grid Company of Unified Energy System violated competition law by evading to enter into contract with Gazprom Energo giving no sound economic or technological reasons. The contract was to determine procedure for using the national network facilities.
Under the power engineering law the owners and other legitimate holders of power grid facilities referred to the national network must transfer them to the federal grid for management.
According to the grid company "the draft contract proposed by Gazprom Energo did not indicate an approved power transmission tariff, although such tariff is a substantial contractual condition" pursuant to a government resolution dated June 15, 2009.
RAPSI/rapsinews.ru has yet to reach the watchdog for comments.
The Federal Grid Company was established in 2002 as part of Russia's power engineering reforms. The company controls the country's major transmission lines. The government holds a 77.66 percent stake in the company. Its share capital is divided into 1.153 trillion ordinary shares.
Gazprom Energo manages Gazprom's 16,000 electric power-, thermal power-, water-supply and drainage facilities