Insurer appeals dismissal of suit against BNP Paribas and Russian Machines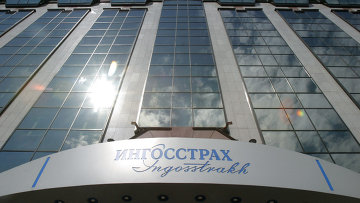 15:54 24/02/2012
MOSCOW, February 24 - RAPSI. A federal commercial court will hear on March 15 the Ingosstrakh Investments management company's appeal against the court's dismissal of its lawsuit against BNP Paribas and Russian Machines, the court told the Russian Legal Information Agency (RAPSI/rapsinews.com).
Ingosstrakh Investments sought to invalidate a guarantee contract that Russian Machines issued to BNP Paribas in October 2008. The contract was signed to partially secure a $1.2 billion loan that BNP Paribas granted to Russian Machines' subsidiary Veleron Holding B.V. in 2007 to acquire a 20-percent stake in the Canadian Magna international car parts vendor.
The Socium nongovernmental pension fund appealed the decision, as the company acts in the interests of the management company.
Ingosstrakh Investments manages Socium's shares in Russian Machines. The plaintiff reported that Russian Machines assumed responsibility under the unpaid loan worth $1.087 billion.
The Russian Machines said the guarantee contract was signed on October 1, 2008 to additionally secure the loan as part of negotiations on debt restructuring. Russian Machines aimed to keep the pledged Magna shares and thus agreed with the guarantee. However, the company lost interest in the deal and rejected the guarantee after the bank sold the pledged shares on the open market on October 3, 2008.
BNP Paribas told the court that Ingosstrakh missed the one-year statute of limitations. The bank says the plaintiff should have been aware of the deal in spring 2009 while the shares in Russian Machines were being appraised.
Veleron Holding B.V. has been attracted to the proceedings as a third party by the plaintiff. Consultrend Enterprises Limited and Alta-Britt Interholding Limited, which are Russian Machines' shareholders, are third parties to the dispute.
BNP Paribas has been operating in Russia since 2002. The bank renders services on financing Russian businesses and operations in foreign currency, hedging, consultations on mergers and acquisitions, granting letters of credit, and cash management services.
Russian Machines is a subsidiary of Oleg Derpaska's Basic Element.