Bank of Moscow files 288 suits worth $2.6 bln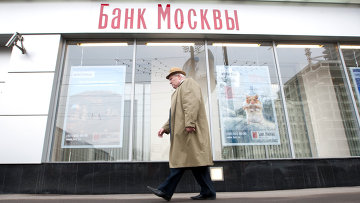 11:28 21/02/2012
MOSCOW, February 21 - RAPSI. The Bank of Moscow filed 288 lawsuits worth a total of $2.65 billion as of mid February while the courts accepted 151 suits amounting to over $1.67 billion, the bank told the PRIME business news agency.
The banking authorities uncovered multi-billion ruble bad debts on the bank's balance. Currently the Bank of Moscow is doing its utmost to recover the huge funds issued by the former management.
The bank filed another 15 lawsuits worth a total of 6 billion rubles ($201.06 million) on February 17. The defendants in the suits are either borrowers or guarantees of loans.
The amount of bad debts of the bank are estimated at 282 billion rubles ($9.44 billion), of which 150 billion rubles ($5.02 billion) are impaired loans granted to companies lined with the bank's former management.
Grave financial problems at the Bank of Moscow were uncovered after it was partially purchased by VTB Group in 2011. It later turned out that bank's former president Andrei Borodin used to issue loans for a number of his projects. Some of these borrowers eventually defaulted in debt payment.
The Bank of Moscow was the base bank of the Moscow government headed by former Moscow Mayor Yuri Luzhkov.
The Deposit Insurance Agency allocated 295 billion rubles ($9.88 billion) at the reduced rate for ten years to bail out the shaken bank. The Bank of Moscow is Russia's fifth largest bank in terms of assets.