Russian Post fined for delays in delivery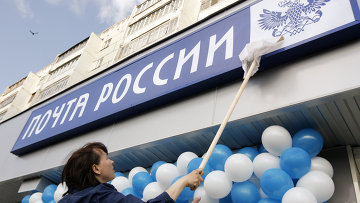 10:08 21/02/2012
MOSCOW, February 21 - RAPSI. The Moscow Commercial Court fined the Russian postal service $1,000 for missing deadlines. Earlier the Prosecutor General's Office reported that the Russian Post audit exposed mass violations of post service regulations.
The Russian postal service has stated that the delay in mail delivery occurred through the fault of an air carrier.
According to the Russian Post the delay in delivery reported by the office took place in November 2011. "The mail was provided to the air carrier in timely manner, but it failed to forward it on time," the service alleged. It has also noted that the mail delivery time is largely depends on specific features of the Russian transportation system and carriers' policy. Airlines and railway companies often refuse to deliver mail which results in delays, complained the service.
The report also says that transportation problems affect mostly domestic correspondence the amount of which exceeds international mail many times and significantly grows year after year.