Google claims to ban googl.ru and gugl.ru domains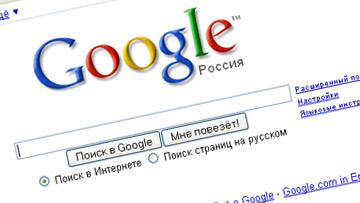 18:25 20/02/2012
MOSCOW, February 20 - RAPSI. The Moscow Commercial Court will hear on April 6 Google Inc.'s lawsuit to prohibit Weblink Ltd. from using the googl.ru and gugl.ru domains.
The court has set interim measures upon Google's request and banned the transfer of the domains to third parties other than the plaintiff. The court has also prohibited the transfer of the domain support rights to other registrars, or the forgoing of the administration rights to the domains.
Google Inc. has requested to hear the case on its merits on Monday.
However, the defendant's lawyer asked to adjourn the preliminary hearing to study the case materials. The judge has decided to suspend the case, and proceeded to set the next hearing date.
Google is the largest Internet company in the world. Its net profit rose 15 percent to $9.74 billion under the U.S. GAAP in 2011 year on year.